Zasso Nouka

Tech Support

Posts: 4196
Joined: Wed Sep 23, 2015 9:37 am
Location: Chiba Prefecture
Has thanked: 3661 times
Been thanked: 3009 times
For anyone interested here are a couple of videos explaining pros and cons of catalytic and non-catalytic stoves
---
Just a little update. We got our estimate from stove guy number 2 yesterday. Good news, he is about 30 man yen cheaper than the first stove guy. I did notice his estimate the chimney is a total of 7.2 m vs. the other guys 8.2m. So, I am guessing that is where the difference is. Which is correct I am unsure. For some reason I like the first guy the best, we are going to ask him if he can match 2nd guys price.
I talked to my wife about not being comfortable with going through the thatched roof for the chimney. So she called each place and talked to them about this issue. Both companies assured us that they have done similar installation to our roof and that they are safe. As for rain damage, again in they assured us that this will not be an issue.
We also asked each company about going out a sidewall and through the kawara eaves. Both companies didn't recommend this because of the long horizontal run that would be needed to bypass the thatched roof. Long horizontal run plus added elbows equal more possiblities of build up in chimney and poor flue exit, hard time starting fire and now you have about 7m of stove pipe with no support. Support problem can be fixed by installing a power pole next to chimney to bracket too.
So now I gotta decide. My wife thinks I am worrying too much about the fire hazard and water damage. She thinks these guys are all professionals in and wouldn't do anything unsafe or poor workmanship. I do agree these guys both seem to be very knowledgeable about their work. Wife also said, we can afford it but I'm gonna have to make a better crops this year!
Tora, I really appreciate your advice. I think we are going to take the chance and go through the roof. Crossing my fingers it will all be ok.
Here is a link to a picture of the roof and my artistic skills at drawing the future chimney.
https://ibb.co/RDL5bKq
Oh, so now I gotta start preparing some firewood. I now everyone's situation is different but roughly how much wood do you use a season?
We are planning that we will probably be using it from end of October to beginning of April almost. December to End of February will probably be 24/7 use.
Our local forestry co-op sells logs at 17000 yen per m3. Seasoned chopped wood is 900yen per yellow container!? Not sure exactly how much wood can fit or what yellow container.
Will try and cut down some tress in and around our property in the the next month and see how much I can prepare.
What does everyone like for chopping axes or mauls? I just ordered a fixar x25 off Amazon yesterday. Or is everyone doing it mechanically? Probably won't be able do buy a machine soon but definitely will think of it in the future. I have 2 chainsawa already. One is a Stihl ms230 my dad brought here from Canada in his suitcase 8 years ago. Great saw when it starts. Did clean out the carb recently and runs a lot better now.
---
Zasso Nouka

Tech Support

Posts: 4196
Joined: Wed Sep 23, 2015 9:37 am
Location: Chiba Prefecture
Has thanked: 3661 times
Been thanked: 3009 times
I was kind of curious so last night touched the outside of our double walled chimney once the stove had got up to full operating temperature and surprisingly it didn't result in 3rd degree burns. You can comfortably rest the palm of your hand on it, yet the single walled section coming out of the stove was way too hot to touch. Our installer lined the point the chimney goes through the roof with concrete siding material and said that would insulate just fine but you can probably ask to see what your guys do when they install it to put your mind at rest.
Rain damage shouldn't be an issue as they will put plenty of flashing around where the chimney exits the roof. I'll admit I'm no expert on maki stoves but the way our installer explained it vertical runs of chimney pipe are the easiest to clean and simplify lighting and operating the stove. Horizontal runs can be managed if needed but it adds complexity, it's not a deal breaker or anything if they have to be done.
As for firewood we use a log splitter from
Honda Walk
but we also have a small hatchet and maul from Fiskars, both come axes come with a lifetime guarantee. The hatchet is a must have and the maul will split most softwood in a single strike, the new IsoCore looks really nice. Perhaps if I used the maul more often and the splitter less I'd be in better shape and a lot less flabby
. If you do buy a splitter later don't buy an electric one, our first was electric and it need to have a little rest every 30 minutes to let the oil cool down, the motor driven ones can soldier on all day long.
That seems rather an expensive price for a cubic metre of wood. If you can find local lumber yards they often have lots of waste wood they can't use due to defects and either will drop it off to get rid of it or you can pick it up for free. Once word spreads around, and it may take a few years, you might find that whenever anyone has a tree cut down they offer it to you rather than having to pay disposal fees. You might have to take all the small branches as well as the decent size wood but it should be free as you are saving them the disposal fees. We actually get more would than we can burn each year. The best wood you can get from lumber yards is from where they square off whole trunks, it doesn't need splitting and can be cut to size with either a circular saw or chainsaw or off cuts from the ends of whole trunks, most of that wood is pre-dried and ready to burn immediately.
How much wood you'll need is hard to gauge, depends on consumption, type of wood, etc, etc but try to build up way more than you think you'll need and if you have any left over you've got a head start on next year's supply. As a rough guide our wood racks for the house are around 2.5 metres long and about 1.75 metres high with a double row of logs when full. We get through 2 or 3 of those per winter but we don't generally burn through the day unless it's really cloudy so you may need more. Will be interesting to see what other folk use but maybe 4 - 6 of those ? We constructed a simple roof over our wood store using scaffolding poles and totan sheeting for the roof and polycarbonate sheeting for the walls to keep it dry.
---
Chuck,
I'd say a metal roof would be the easiest to waterproof around a stovepipe flange. And that steep slope sure will help with drainage. It is also steep enough to maybe make cleaning the pipe a serious endeavor!

Sorry if I discouraged you. I know the parts/technology today is superior to in the past. I just always lean towards physics and common sense before relying on technology. And silicone when all else fails!!!

It would be great if you could get a better price. When you're cutting wood, try to separate the dead, dry stuff from the green wood. Burn the dead stuff first (this year) and the dry stuff later(next year or later). One local wood supplier I know of (but don't buy from cuz I'm a DIY guy) has wood on sale now. Maybe cuz it's the end of the season?

I'm quite surprised by how much wood we've burned in subtropical Tokushima. But our valley is 4-5 degrees colder than 10-15 minutes away in the city and I like a warm (20-25degrees) house.

I wish we could rent a log splitter here. They're a little big and expensive to justify purchasing for our needs now but I think they're common enough in some areas that they'd be available from a rental place. I bet a couple/few hard working people could definitely get a year's worth of firewood split in a long weekend rental. Cost of beer, ibuprofen and decreased work productivity afterwards might make that deal less sweet. That kind of hard work is also a good way to lose friends and/or find out who your REAL friends are!

A ceiling fan and/or circulators really help get the heat down to where we need it to be comfortable- even in our main living space where the ceilings are 240cm or less. No ceiling fan here cuz I'm tall and have nightmares about things like that. The ceiling fan in our front room with 4m ceilings makes a BIG difference. I really am amazed at how effective it is. Best invention since red wine and hammocks!


Good luck!
---
Zasso Nouka and Tora, Thanks for the replies and all the good advice. I will start on preparing for next year's wood pile. I think I will do like Zasso Nouka and build a wood stand out of scaffolding and totan. I have already started to ask around friends with stoves and how they get their supply. Getting some good tips from them. Will try and prepare more than I think I will need.

Tora, we also have like you a ceiling fan and tall 3.3m ceiling were we are putting the stove. Good to hear the fan will make a big difference.

When we get the stove I will try and put up a picture. Probably won't be for a few months, thanks again guys for all the help!
---
Zasso Nouka

Tech Support

Posts: 4196
Joined: Wed Sep 23, 2015 9:37 am
Location: Chiba Prefecture
Has thanked: 3661 times
Been thanked: 3009 times
Great idea, they'll know which local sources are the best
Something I thought of last night is to ask the installer which shoes are best for climbing on your roof as it's quite steep, we were advised to use tabi as their rubber sole provides a good grip. Not sure how practical this might be but could be worth asking them to install a secure clip on point for when you are working up there as you are likely to have your hands full with cleaning rods, brushes and whatnot when cleaning the chimney and taking the fast way down off the roof can be a painful experience.
---
Zasso Nouka, that is a good idea about the anchor and tabi boots I still don't know why I haven't bought myself a pair of those tabi boots yet. I always buy them as souvenirs for others when going back home.
---
Zasso,

Do termites ever climb up the steel poles to get to your firewood? How high up off the ground is the bottom of your wood rack? What kind of feet, footing, or foundation does it all sit on?
---
Zasso Nouka

Tech Support

Posts: 4196
Joined: Wed Sep 23, 2015 9:37 am
Location: Chiba Prefecture
Has thanked: 3661 times
Been thanked: 3009 times
So far not had a problem with termites but any wood left directly in contact with the ground picks them up, maybe the scaffold poles are too slippery for them to climb up. Thinking about it I haven't even seen ants walking or climbing on the poles, although spiders seem to have no problem climbing them.
All of our wood sits on long moso dake poles that sit directly on the ground as we were told termites don't like climbing over it and that seems to have been borne out. Average thickness of the poles is 15 cm and over so the wood has airflow underneath it. We lay down four poles at a time and then stack two rows of firewood side by side along the poles with the firewood perpendicular to the bamboo but you could stack as many rows as you like. Two or more rows is far more stable than a single line.
---
KumamotoHunter

Posts: 82
Joined: Sat Feb 25, 2017 12:33 pm
Has thanked: 45 times
Been thanked: 150 times
Here's mine:
I have a DutchWest "Federal" catalytic stove, model FA285. It came with the house I bought. It's twenty years-old, but still works fine, despite various cracks inside and the rear legs breaking in the Kumamoto earthquakes of 2016! I replaced the catalytic element and gaskets last year. My ceiling in the room with the stove is about eight meters high(!), so I have a ceiling fan to keep the heat down.
https://www.dutchwest.co.jp/products/stove/fcheater/
I also have a stove top fan which I bought from Amazon. Remarkably effective!
https://www.amazon.co.jp/-/en/dp/B08VVZ ... 20&sr=8-14
This year I bought 660 kg of wood from a local NGO. Half hardwood and half softwood. I also often get given wood by local people who are clearing land for various reasons. Lots of chestnut especially.
https://kbiomass.org/goods/
I bought a manual wood splitter on Amazon, plus I use an axe as well. Similar to this one: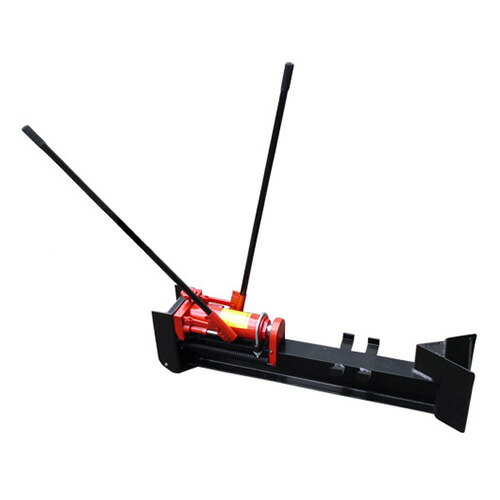 https://item.rakuten.co.jp/kaientai-2/i ... 0033295910
I highly recommend NOT having any horizontal sections in your chimney. I do, and it sucks to clean. I am going to get a new chimney put in soon, and it will go straight up to the roof. Will cost 400,000 yen to get done, so am saving up (it's not a huge priority).
---