At the risk of sounding like a jerk, hawking my wares on here.....if any of you "hard workin" people are interested in Cooling (and heated come winter) vests, feel free to hit me up. I design, manufacture, import this type of stuff (mostly aimed at motorcycle riders) but it's also really big with construction workers. (and even many F1 drivers use our stuff)
Unless you are on a motorcycle, bike, or have one of those fan vests, these PCM vests are just awesome:
It's like strapping a bunch of frozen ice packs to your body only the packs aren't ice, they are this 14℃ PCM stuff that keeps you cool without freezerburn. The packs last around 2-3 hours and you can refreeze them with anything colder than 14℃ (so in the fridge, cooler, or even a cold stream) I only use the back two packs so I tend to use the other 2 packs as spares so I can just swap out the packs after they lose their cool. Ice is a waste so I usually fill the cooler with frozen ocha/mugicha/etc and it gets the job done and you can drink them once they melt. The PCM is not cheap but it lasts up to 10 years and I often use it in a cooler when I go shopping so it's not like you're limited to the vest.
If you have a motorcycle, bike, or have one of those fan vests, an evap vest like these are ideal: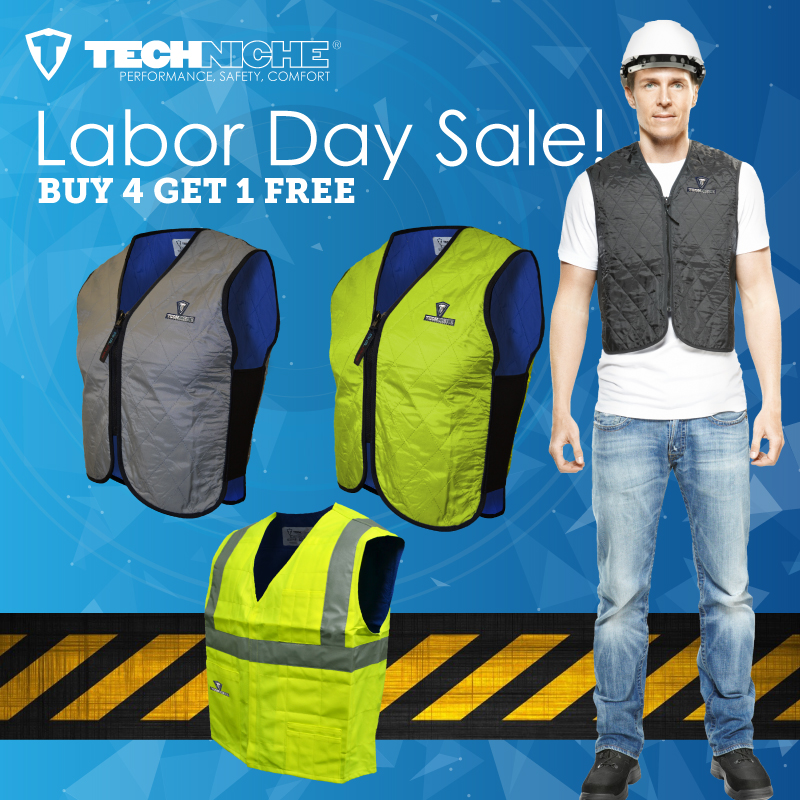 They basically soak up water and as they dry out (evaporation) they cool. (like when you sweat and feel a breeze) The special thing about the fabric in these is the evaporation is controlled so they don't dry out too quickly. Takes anywhere from 4-7 hours to dry out. The up side is they're cheap and you can resoak them practically anywhere. The problem in Japan is with the high humidity, you need some airflow for this to work in a meaningful way. Hence the people with a motorcycle, bike, or those fan vests will get the most out of these.