Recently Gyoumu has started selling black garlic at a really reasonable price.
They are those mini garlics without cloves but they still pack a punch in flavour.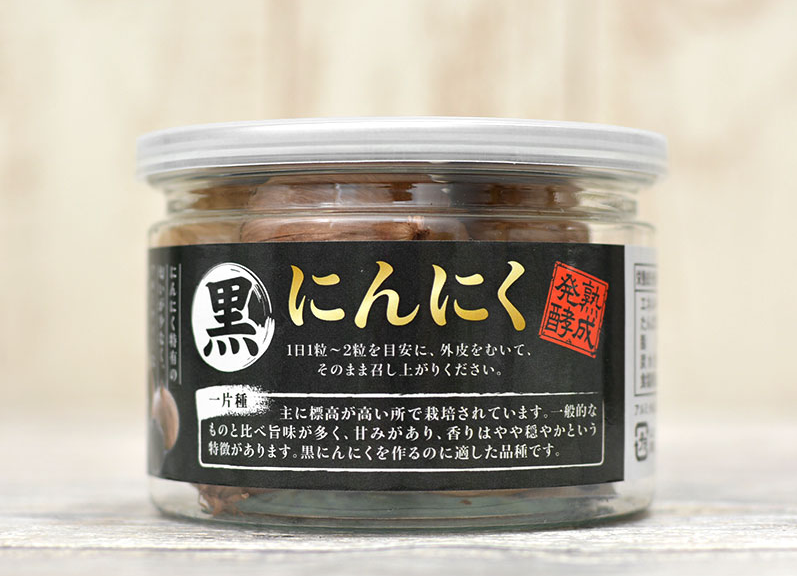 I use it for making slow roast pork. I take 3 or 4 of the garlics, peel them and then blend them (wand blender) with olive oil, a couple of cloves of real garlic, and fresh ground black pepper. I then take a shoulder of pork (from A-Price, very reasonable pricing) pat it dry and make a nice base in the roasting pan with a cross of aluminium foil (long enough each way to wrap and seal the pork in well) place the pork on the foil, poke a ton of hole in it with s skinny sharp knife and then massage it with the olive oil/black garlic mix. Then freshly ground sea salt .. not as much as you would usually use because the black garlic is an umami bomb... seal it all up in the foil and then wrap one more time for luck.
preheat oven to 170 and then cook the pork for 3 hours completely wrapped. After three hours... open up the foil and let ALL THE JUICES run into the baking pan. roughly chop 1 large or 2 medium onions, 2 carrots and throw in some mushrooms of choice. place the pork on top of that and cook for another 30~40 minutes at 180C. If you like you can take a bit of the juices and put them into a smaller oven proof dish, add brussel sprouts and roll them around until well coated and bake them along with the meat and veg.
If you want to slice the pork, rest it for a good 15 minutes, otherwise you can shred it with a fork for pulled pork.
Leftovers are amazing for carnitas, sliced onto ramen instead of cha-shyuu .. or in wraps or breadrolls.
Gonbe tip.. save the leftover juices in a mug. refrigerate overnight and the next morning, remove the fat with a spoon. the remaining jelly is amazing reheated onto your carnitas etc.
Next best way to use the black garlic is to finish any steak you are cooking with black garlic and butter.. (just mash the garlic into the butter with a fork before using) baste the steak (or whatever) for the final few minutes with this.