For those of you who would like to try out the country life in a decrepit old inaka property before you take the plunge and buy one outright, this might be the perfect trainer property for you.
Rent is 6man a year.
Situated in Oita-cho, Oita-shi, Oita Prefecture (easy to remember haha)
See the Map
Electrical Retracted
gas propane gas
bath Kerosene, or firewood
Water supply Other (use of neighboring water source) * New boring for well is necessary
Sewer system Other None
toilet periodic pump out tank, western style (water for toilet uses water drawn from the mountain)
Land: Residential land 1,030.39 m (enough for a kitchen garden)
There is a shed but it and the house need significant repairs, burden is on the tenant.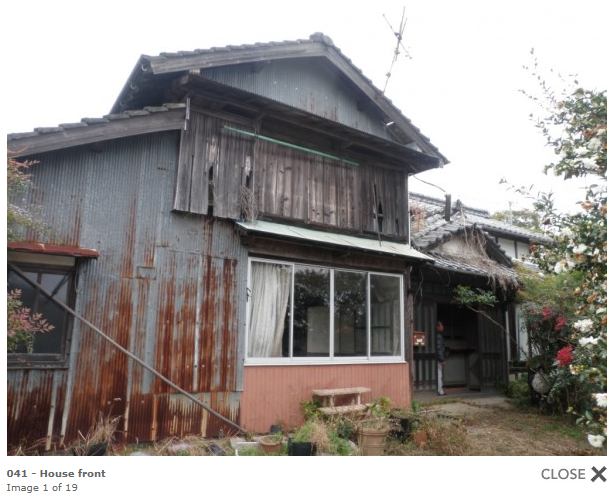 See more details and pictures
HERE